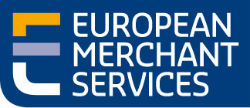 EMS is Acquiring Talent!
European Merchant Services (EMS)
is a full service card transactions acquirer with European ambitions, provides Merchants Services for E-commerce merchants in 36 European countries and Point of Sale businesses in the Netherlands and Belgium.
We are one of the fastest growing financial services providers in the Benelux. We offer one stop acceptance for Visa, MasterCard, Maestro, Visa Electron, VPAY, Diners, Union Pay and JCB.
We are currently looking for a:
Credit & Risk Analyst (Periodic Review)
Fulltime - 40hrs a week
What this job is all about!
Responsible for the end to end Credit Risk Management life cycle;
Minimize losses whilst maximizing EMS' profitability;
Focus on underwriting and reviewing financials of new and existing Mid-Market and Corporate Merchants.
Getting the right things done!
Carry out periodic reviews of our large International Merchants (B2B) to ensure their credit worthiness;
Manage the entire Large merchants portfolio, including strong relationship building with Merchants directly (business heads/ owners), inform stakeholders and develop a strategy for each Merchant;
Ensure all elements are reviewed to make a fair, non-bias, objective decision;
Review processing detections (our proactive internal monitoring system) and take the necessary actions, including developing existing rules and creating new rules in the system;
Work closely with your colleagues in the Credit and Risk department (underwriting, fraud and collections) as well as other departments, such as Compliance, Sales and Operational Teams;
Produce management reporting packs each month – ensure integrity, reliability and timeliness.
What we did in the last 4 months!
We have successfully underwritten and boarded renowned brands in the Retail, Travel and Airline sectors in the last 6 months. We have built an expertise in sectors such as Travel, Airlines and other high risk Corporates sectors, so we expect your knowledge and experience to add further value. Due to our reviews and controls we pride ourselves in world class monitoring and managing our merchant portfolio.
Description of a day in the life of the Credit & Risk Analyst at EMS!
You start your day reviewing a large airline and had contacted the merchant for the latest financial update, when you receive an exciting new proposition from Sales for one of the most renowned Retail business in Europe. As the sector we operate in is highly competitive, you have been requested to start the underwriting for this new opportunity as soon as possible. In order to gain a better understanding of this new merchant, you have organized a call between yourself, the CFO of that company and the Sales person. After you have finished your assessment, you and the Credit Risk Manager will contact the Credit Risk Director in the UK for final approval.
The awesome Team!
You will be part of an experienced Credit and Risk team whose core responsibilities are in underwriting new merchants, fraud management, merchant monitoring and collections. You report first line to the Manager Credit and Risk. Our communication lines are short and direct because of the outline of the office. You will have regular dealings with Sales, Compliance and our Senior Credit and Risk team in the UK. Most of all, EMS is a growing organization in a dynamic industry where you will be exposed to a challenging environment.
We would like you to have!
Master degree in Business Economics;
Minimum of 3 years' experience, preferably in a financial institution (insurance, bank, PSP);
Knowledge of e-Commerce, platforms and online payment industry is a plus;
Must possess sound financial analysis and problem solving skills with a good understanding of financial concepts, reporting and consolidation tools;
Willing to work in an international, multicultural and B2B environment;
Great adaptability to change and able to work in a dynamic and fast paced environment;
Strong interpersonal, analytical and decision-making skills;
Excellent communication and presentation skills;
Fluency in English and Dutch verbal and writing is a must.
What we have!
Fast Growing and financially healthy company;
Informal, professional environment;
Educational and personal development opportunities;
Flexibility in working hours;
Company party's twice a year, skiing trip and Friday drinks.
Excellent package of employment terms:
Competitive salary;
13th month;
Incentive plan;
Pension plan.
The position will, in principle, be based in Amsterdam. However, we are flexible to consider Top Talent living elsewhere in Europe.
How to apply?
Does our organization appeal you? Are you looking for a meaningful job and do you match the qualifications we would like you to have? Please apply through our
application form
.
Acquisition as a result of this vacancy is not appreciated!
Keywords: Vacature Risk Analist Amsterdam, Vacature Risk Analyst Noord-Holland, Credit Analyst, Vacature Credit Risk, Risk Management