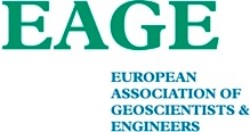 About EAGE (European Association of Geoscientists and Engineers)
EAGE is an international organization with members all over the world. The majority of our members work in the oil, gas and mining industry. Major activities are the organization of conferences, exhibitions and courses in Europe, North Africa and the Middle East and the publication of several scientific journals. The Head Office, located in Houten in the Netherlands, has over 60 employees. EAGE also has regional offices in Moscow, Dubai, Kuala Lumpur and South America.
For our Europe Office in Houten (Utrecht, the Netherlands) we are currently looking for a:
Director Operations (Events & Media)
Statutory position
Job Profile Director Operations (Events & Media)
The Director Operations leads the day-to-day operational activities in The Netherlands. These operational activities include the organization of events (conferences, exhibitions and education) and the activities related to printed and digital media.
As a Director Operations you are a leader who is able to help others at EAGE deliver measurable, cost-effective results that make the vision a reality. Importantly, a successful Director Operations require the skills of sensitivity and personal confidence to tap into the talents of individual team members. While it is essential that the Director Operations brings efficient and effective systems to increase the productivity of the organization, it is also critical that the team retains the creative spark that drives the EAGE.
Job Requirements Director Operations (Events & Media):
Bachelor degree;
Experience with the execution for larger Events (1000+ attendees) is a must;
A team player with a positive attitude, exemplifying our core values and mission;
Establish and maintain positive working relationships with others, both internally and externally;
Positively influence others to achieve results;
Set priorities, develop a work schedule, monitor progress towards goals, and track details, data, information and activities;
Determine strategies to move the organization forward, set goals, create and implement actions plans, and evaluate the process and results;
Assess problem situations to identify causes, gather and process relevant information, generate possible solutions, make recommendations and contribute to resolve the problem(s);
Fluent in English and preferably Dutch.
EAGE at a glance:
New initiatives are greatly appreciated;
Opportunity to fine-tune your position;
Open and informal work environment;
Personal development;
Fun at work and a good work/life balance.
Apply now!
Send in your resume together with a motivation letter via our online
application form
.
For more information please visit our website
www.eage.org
or call Sandra Voskuilen at 088-9955055 (working days Monday, Tuesday, Thursday and Friday).
Acquisition as a result of this vacancy is not appreciated!
Keywords: Vacature Operationeel Directeur Evenementen & Publicaties, Operationeel Manager, Manager Operations, Grote Evenementen, Manager Operationele Zaken, Eventmanager