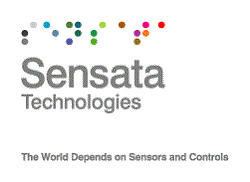 Sensata Technologies seeks a self-motivated, results driven Field Application Engineer to add to our Controls Engineering Team
Sensata Technologies Holding N.V.
(NYSE: ST), a global industrial technology company, is a leader in the development, manufacture and sale of sensors and controls. We produce a wide range of customized, innovative sensors and controls for mission critical applications that improve safety, efficiency and comfort for millions of people every day. You'll find our products in a wide array of automotive, appliance, aircraft, industrial, military, heavy vehicle, heating, air-conditioning, data, telecommunications, recreational vehicle and marine applications. Sensata employs approximately 14,500 people in 13 countries, with the headquarters in Attleboro, MA, U.S.
In Europe Sensata operates from a Business Center in Almelo, Holland with subsidiaries in Belgium, Germany and the UK, manufacturing locations in Poland and Bulgaria and Sales colleagues in Germany, Italy and France. The Europe Business Center, with approximately 350 people, largely focuses on European customers with direct customer engagement via local Marketing, Product Design and Process Engineering, Purchasing, and Quality functions. Sensata Europe has supporting roles such as HR, Finance, Legal and IT. The functional teams are tied into their counterparts in other regions through our Centers of Expertise structure and Global Marketing Segment teams. The products for the European customers are mainly manufactured at locations in Mexico, Malaysia, China and Bulgaria
For our location in Almelo we are looking for a:
Field Application Engineer
Functie
Responsible for the operational engineering and quality support for the Controls Industrial Sensing product portfolio within Europe. Our products are mainly applied in industrial, heating, air-conditioning and ventilation markets. Key elements of this position will be to understand customer applications, initiating and maintaining relationships with customers, marketing & sales, customer service and operations. The FAE plays important roles, from supportive to project management.
It will be the engineer's prime role to be the interface to the customer's or distributor's technical organization in all aspects of the business.
Gathering information and building knowledge of applications and translate this in innovative product solutions.
Taking the lead in technical initiatives in close cooperation with marketing, sales, direct and indirect customers to generate new business opportunities for actual portfolio including the required business plan justifications.
Manage product changes or projects in case of larger new business opportunities.
Maintain informed on technical developments & trends and legislative matters (standards and approvals) potentially impacting applications and product portfolio.
Coordinating product analysis and advising the customer in case of quality events to obtain sustainable solutions (8D, FMEA).
Analyzing and judging technical documentation like drawings and customer specifications.
Analyze competitor products on functional, quality and financial aspects.
Capable of translating technical input into convincing marketing communication material like application notes, data sheets, presentations, etc.
Functie eisen
Bachelor or Master degree in a technical discipline preferably complemented with a commercial discipline. The technical discipline should be: Electrical / Electronics Engineering or Physics with demonstrable Electrical / Electronics Engineering affinity or Automotive Engineering with demonstrable Electrical / Electronics Engineering affinity.
At least 3 years experience in engineering.
Project management, analytic and financial skills.
Good communication skills, verbally and in writing in English, preferably also in Dutch and German.
Pro-active attitude for continuously improving performance and drive for results; customer focus and can-do mentality.
Challenging mindset for working in an international community and being prepared to travel and work abroad for short period of times (10-20%).
Offer
Sensata Technologies is a global key player in the automotive, appliance, aircraft, industrial, military, heavy vehicle, heating, air-conditioning and ventilation, data, telecommunications, recreational vehicle and marine markets. This role is an excellent opportunity to join an international dynamic organization. There are excellent prospects to develop further.
Interested in this vacancy at Sensata Technologies?
Please upload your motivation and CV in English via our
application form
.
Acquisition to this vacancy is not appreciated