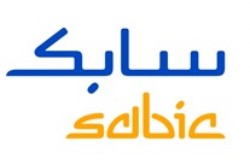 Chemistry That Matters
SABIC, headquartered in Riyadh (Saudi Arabia), is one of the world's leading manufacturers of chemicals, fertilizers, plastics and metals. We supply these materials to other companies, who use them to make products on which the world has come to depend.
In Europe, SABIC employs over 6,000 professionals and is running 6 world-scale production sites and 4 technology & innovation centers. We are present in almost every European country. Major locations within our broad network of innovation, production and marketing are: Teesside (UK), Cartagena (Spain), Gelsenkirchen (Germany), Geleen (The Netherlands) Bergen op Zoom (The Netherlands) and Genk (Belgium). Based upon this strong fundament, we are a key producer of olefins, polyolefins, engineering thermoplastics resins, films and sheets in Europe.
The essence of SABIC is about powering ambition. Through what we do and how we do it, we power the ambitions of our customers, the society in which we operate, our business partners and our employees. Our focus puts our customers' success at the heart of what we do. It also fuels individual development. It is grounded in a deep understanding of what customers want and what we can best offer them. To achieve this we strongly invest in our most important asset – our employees. We want to help you develop a career with us that challenges you in ways that really make you come alive. Make your career happen with SABIC.
SABIC is looking for a:
Team Leader Chemical Analysis
Department
The Analytical Technology & Materials Characterization Department in Bergen op Zoom is part of the SABIC Technology and Innovation Organization. The AT&MC team (>45 fte) provides a broad range of laboratory services to product development programs. Laboratory capabilities include lab scale extrusion, part molding, physical testing and chemical characterization. The Chemical Characterization Laboratory is well-equipped with an extensive array of modern analytical techniques in the area of advanced chromatography, spectroscopy and elemental analysis. To lead our growing chemical analysis team, we are currently looking for a highly skilled analytical professional with broad knowledge and experience in instrumental analysis.
Job Purpose & Responsibilities
Provide technical and personal leadership to a large team of analytical chemists
Implement a wide range of new analytical techniques and develop methodologies to support SABIC's long term vision
Provide chemical characterization and problem solving expertise to support product development programs, customer and manufacturing issue resolution.
Participate in cross-functional and global safety, quality improvement and knowledge exchange programs.
Apply knowledge and expertise to innovative analytical programs
Requirements
Ph.D or MSc degree in analytical chemistry, polymer sciences or a closely related field. At least 5 years of experience beyond education.
Thorough theoretical knowledge of instrumental analysis techniques and experience in analytical method development.
Proven track record of leadership and change management skills
Broad knowledge of physical and chemical characterization techniques for plastics.
Excellent verbal and written English communication skills.
Strong analytical and problem solving skills.
Flexibility, creativity and independence.
Ability to work in cross-functional and global teams.
Ability to efficiently organize, prioritize and handle multiple projects simultaneously.
Further Information
For more information about this role you can contact: Nancy Koninkx, Recruiter at +31(0)164 2911 2260
Apply
Please apply via our online
application form
.
Important notice: please be informed that a background check and E-assessment can be part of our recruitment process.
Responses from employment agencies will not be considered!