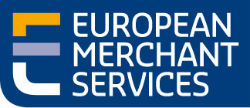 EMS is Acquiring Talent!
Implementation Manager (ft 40hrs a week)
What this job is all about!
Connecting new partners and clients to our payment platform according to their specific needs and requirements.
Advisory role in presales activities with new partners and clients to ensure a smooth integration.
Manage integrations process by defining work procedures and managing KPI's and SLA's.
Identifying, advising and assist in implementing new or improved products, processes and procedures
Getting the right things done!
You coordinate and lead the onboarding and implementation of new partners and clients by working closely with our sales and technical organization.
You are focused on setting priorities and meeting deadlines.
You connect all parties involved by communicating clearly, guiding and monitoring the complete onboarding process.
What we did in the last 4 months!
We acquired some great new global clients, introduced our own e-terminal to the market and conducted a very successful marketing campaign. Next to this we enhanced our reporting offering towards our merchants. It is not all hard work at EMS, in February we went (après) skiing.
Description of a day in the life of an Implementation manager at EMS!
You come in and start your day with excellent strong (Nes)Espresso. You plan your day by looking at the pending implementation priorities. In a meeting with the involved departments you discuss where bottle necks are located and how to move forward. You keep in close contact with partners and clients and make sure all agreements are met and follow up on issues that arise. You make travel arrangements with the sales manager to assist him during the pre-sales phase.
The awesome Team!
You will report directly to the Commercial director of EMS. The sales organization of EMS consists of two sales teams (Business and Corporate clients), Partnerships and Marketing. The communication lines are short and direct because of the outline of the office. The team members challenge each other on results, agreements and other forms of output.
We would like you to have!
Bachelor or Master's degree;
Strong project management and implementation skills
Ability to articulate complex issues clearly to internal management, internal departments and partners and clients
Commercial background, proven sales ability including pricing, relationship building and management, consultative selling
Minimum of 5 year's experience in the online payment industry
Advanced computer literacy (PowerPoint, Word, Excel and Access)
Fluency in English verbal and writing is a requirement, additional languages are preferred.
How to apply:
Does our organization appeal you, are you looking for a meaningful job and do you recognize yourself in the job profile, please apply through our
application form
.
Acquisition as a result of this vacancy is not appreciated
Trefwoorden: implementatie specialist, manager, management, coordinator