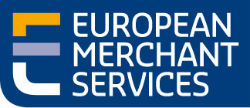 EMS is Acquiring Talent!
European Merchant Services (EMS)
is a full service card transactions acquirer with European ambitions, provides Merchants Services for E-commerce merchants in 36 European countries and Point of Sale businesses in the Netherlands and Belgium.
We are one of the fastest growing financial services providers in the Benelux. We offer one stop acceptance for Visa, MasterCard, Maestro, Visa Electron, VPAY, Diners, Union Pay and JCB.
We are currently looking for a:



New Business Manager


ft 40hrs a week
What this job is all about!
Acquiring new key (corporate) prospects and maintaining and building strong business relationships
Grow revenue and secure business profits through successful direct B2B selling, specifically of our core product E-com card acquiring services.
Coordination of all aspects of the accounts being (technical) sales support, project management, sales bids and contracts.
Work closely with the Partnership, Marketing and Operations department to gain required support.
Getting the right things done!
You build and manage a new business pipeline directly (i.e. by targeting clients) as well as through channels (i.e. Payment Service Providers)
You are focused on developing and executing strategic implementation- and account plans for each (corporate) account identifying the core client requirements.
You track and trace new business by means of cold calling, own network, referrals, clients visits, use of direct marketing tools and other techniques available.
Your contacts are on senior levels in the client organization: Payments Manager, Treasurer, e-commerce Manager etc.
You are up to speed with evolving product functionality and process technology, industry trends, and you keep a close eye on our main competitors.
What we did in the last 4 months!
We acquired some great new global clients, introduced our own e-terminal to the market and conducted a very successful marketing campaign. Next to this we enhanced our reporting offering towards our merchants. It is not all hard work at EMS, in February we went (après) skiing.
Description of a day in the life of a New Business Manager
You come in and start your day with excellent Nespresso cappuccino. You plan your day and week balancing networking, acquisition, administration and travelling within Europe. Typically you will be busy working on account plans, managing relations and visiting (new) clients in Europe in for example airline, hospitality and entertainment industry and visiting tradeshows.
The awesome Team!
You are part of the Commercial team that consist of New Business and Account management. You work closely with other departments and colleagues, specifically the Implementation Manager, the Pricing Analyst, Compliance & legal department and the Onboarding Team. The communication lines are short and direct because of the outline of the office. The team members challenge each other on results, agreements and other forms of output.
We would like you to have!
Bachelor or Master's degree;
Track record in consultative selling to Mid to Large accounts (minimum of 4 years) preferably, though not necessarily, in an ecommerce payment related area Strong sales background, proven sales ability, relationship building and consultative selling;
Excellent knowledge of MS office;
A detail oriented, self-starter mentality, taking ownership and responsibility;
Ability to thrive in a changing, international organization;
Fluency in English is a requirement, additional languages are preferred.
What we have!
Fast Growing and financially healthy company;
Informal, professional environment;
Educational and personal development opportunities;
Flexibility in working hours;
Company party's twice a year, skiing trip and Friday drinks.
Excellent package of employment terms;
Competitive salary
13th month
Incentive plan
Pension plan
The position will, in principle, be based in Amsterdam. However, we are flexible to consider Top Talent living elsewhere in Europe.
How to apply:
Does our organization appeal you, are you looking for a meaningful job and do you recognize yourself in the job profile, please apply through our
application form
.
Acquisition as a result of this vacancy is not appreciated!
Keywords: Sales, Verkoop, Commercieel, Commercie, Acquisiteur, Vacature Amsterdam, vacature Noord-Holland