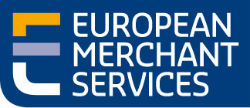 EMS is Acquiring Talent!
Talent Acquisition Specialist (ft 40hrs a week)
What this job is all about!
Attract the best talent in the market to secure future business growth
Manage recruitment process by defining work procedures and managing KPI's.
Create (in- & external) talent pools for key positions
Acting as strong business partner towards the hiring managers
Formulate and drive our employer brand strategy
Getting the right things done!
You create a uniform consistent recruitment, selection and onboarding process which candidates experience as world class and which reflects well on our brand.
You manage the entire life cycle of recruitment from sourcing candidates to onboarding
You build internal and external candidate database of brand ambassadors by being proactive in search. Having an eye on short, mid & long term vacancy planning.
Together with Manager HR you design and implement an internal talent identification tool and succession planning process which is easy to use, efficient and effective
You create strong employer branding through all activities in the attract, recruit, select and onboard space which is aligned with the EMS customer branding and you build the reputation of employer of choice within our industry
What we did in the last 4 months!
Belgium: EMS expended to Belgium in November 2014 and we have attracted Sales staff for this market
International: EMS is active in payment services specifically for E-Commerce customers. To attract more European customers we have recruited staff in Israel and Germany
Internal talents: we have supported several of our employees to move to different roles within EMS or First Data
Description of a day in the life of..
You walk from Bijlmer Station to the office with a Starbucks in your hand. You check a few linkedIN profiles on your smartphone and invite them for a telephone interview. In a meeting with a hiring manager you come up with creative solutions and out of the box ideas to find talents for his difficult to fill vacancy. After the meeting you planned pre-closing calls with 2 candidates for the marketing department. Meantime you have asked Office Management to book a flight for the Payment fair in Berlin where you have planned several meetings with possible candidates for EMS.
The awesome Team!
You report directly to the Manager Human Resources of EMS. You work on a day to day basis with all (hiring) managers. The communication lines are short and direct because of the outline of the office. The team members challenge each other on results, agreements and other forms of output.
We would like you to have!
Minimum Bachelor degree;
Minimum of 4 years' experience in (international) recruitment, preferably Commercial roles
Proven experience using social media to direct source candidates
You are a strong networker and communicator and always strive for the best
Experience in competency based skill interviewing processes
Proven ability to establish credibility with business leaders
Ability to deal with deadlines and multiple priorities, is proactive and works very independently
Advanced computer literacy (PowerPoint, Word, Excel and Access)
Fluency in English and Dutch verbal and writing is a requirement, additional languages are preferred.
How to apply:
Does our organization appeal you, are you looking for a meaningful job and do you recognize yourself in the job profile, please apply through our
application form
.
Acquisition as a result of this vacancy is not appreciated
Trefwoorden: recruitment, recruiter, HR, HRM, talent scout